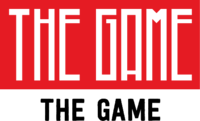 The Game: The Game!
A RPG GAME made in RPG maker MV BUT!!! It is now like the rest i am using diferent types of things so just because its a RPG Maker doesnt mean it is small this game has


FEATURES!!!!
-=-=-=-=--=-=-=-=
50 + Hours of gameplay!
27 Hard bosses!
36 Different towns you can go to
99+ Characters you can maker
26+ Mariable Characters Boys&Girls
Over 30 Different Crops you can plant
15+ different houses you can own
99+ Level ups
-=-=-=-=-=-=-=-=-=-=-=-=-=-=-=-=-=-=-=-=-


So you know this isnt any RPGMAKER game this is... THE GAME!

Now the game will be FTP for a while we are still deciding if the game will be priced when the full game is released but for now its a open beta!


So i hope you all will like it!
Learn Even more here http://www.thegamethegame.tk/!!
IF YOU GET THE ERROR _BMGBUFFER JUST RESTART GAME